Time to review another book that completely took me by surprise. And if you know me, you know how much I love to be surprised by a book/movie/whatever piece of media. There's nothing quite like reading something that is supposed to be a certain thing, only to find that, at a deeper level, there's something more.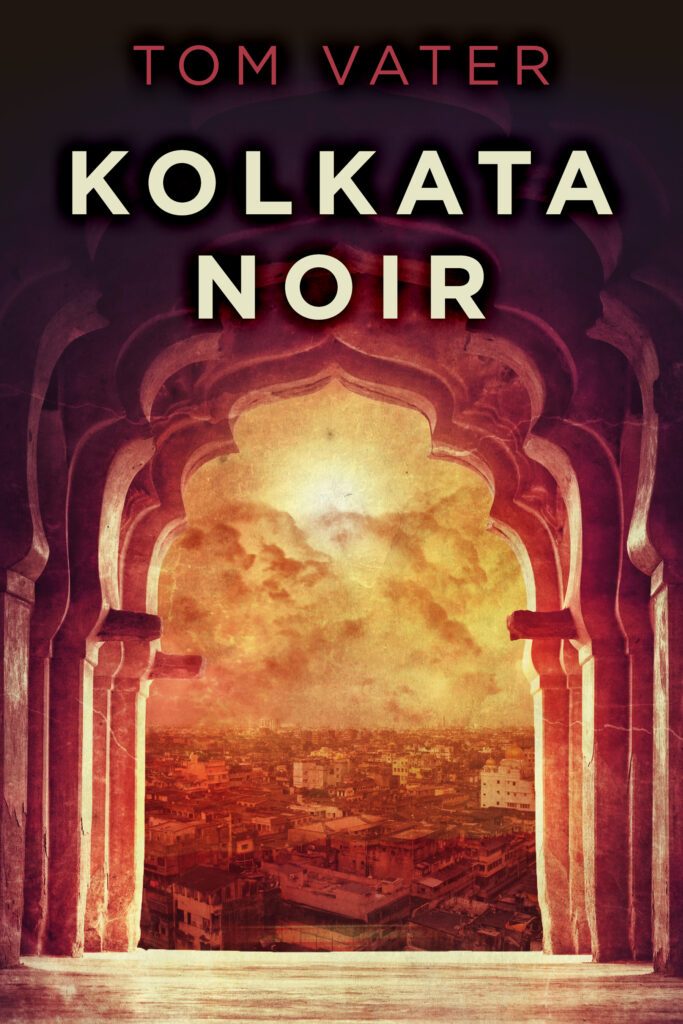 It's not easy to define what Kolkata Noir is. Sure, I could say it tells three stories about crime and investigation set in Kolkata, twenty years apart from one another.
My first expectation would have been for them to bear some kind of connection with each other, but it wasn't the case. Each of the stories paint a picture of the situation in one of India's bigger and most famous cities at a certain point in history, and since the events in 1999 have little to no tie with the ones in 2019 and in 2039 they could be read as an anthology of stories. If it wasn't for Becker and Madhurima's involvement, they would be completely different stories.
Except they aren't, in my opinion. They're more like three chapters of a single story, the story of Becker and Madhurima. Throughout the book their relationship is presented as special, even though they never meet for more than a few days and then stop seeing each other for twenty years.
Recapping a book is my least favorite part when reviewing one, but it's hard to talk about a book without mentioning the story at least a bit, so let's just get it out of the way.
Madhurima meets Becker in 1999, when she's dealing with the murder of a rich indian man. I guess it's not easy to make a career of your own in a police department if you're a young woman, and everybody thinks about you as nothing more than 'the granddaughter of' one of the most famous detectives of the City. But Madhurima is stubborn and determined to solve the case, and to prove that she's a worthy policewoman. With the help of Becker, she cracks the case and gains her own reputation. Becker, on the other hand, goes back to Europe shortly after that.
Then, they meet again in 2019, when Becker goes back to Kolkata to repatriate the two sons of a rich customer: they wanted to make a living outside their home, but of course they'll get into trouble for that.
And then, the final chapter, the most complicated to sum up as it's the one who gave me the most feelings. First of all, for the courage Tom Vater had in speculating what could be the fate of South-East Asia in the next future. But also for Becker's last mission in Kolkata, a mission to rescue his old friend. A bit less of mystery, maybe, but a lot of trouble, much more than expected. And then, that final…
Tom Vater crafted a tale about a city through the eyes of two people involved in some trouble in it, and I loved how they ended up being a part of each other's life even though they never actually got together. The events they go though, though, pale in comparison with the special connection between the two co-protagonists, and this is the part that I can't stop rambling about when I think about the book.
The way I saw it, the cases that Madhurima and Becker solve together are nothing more than a device for the two to meet, despite living in a different continent. Sure, the cases are complicated to crack and dangerous in their own way, but I never had the feeling they were the main point of the story. 
Because there's something telling me that we as westerners would expect them to get really together at some point: somehow, we seem to identify the idea of love with the idea of possession. We can see that Becker and Madhurima love each other in their own way, but they never get together and never really question whether they should. I liked how natural it felt, and it made the book special in my eyes.
As usual, I'd be flattered if my review sparked your interest and convince you to read the book, and even more than that if you found some time to share your impressions about it with me.